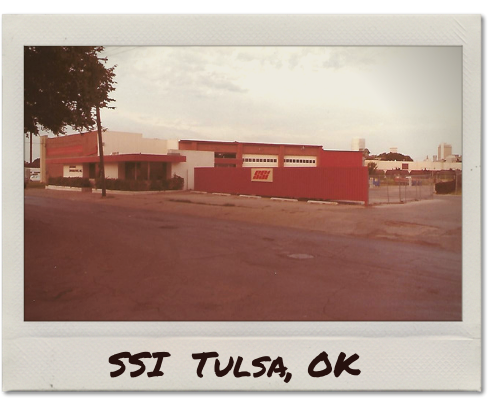 Supplying Quality Material for Over 50 Years
Silicone Specialties, Inc. was founded in 1969 in Tulsa, Oklahoma. The company, unlike as it's known to be today, had very little to do with commercial construction needs, instead selling one product line of silicone sealants and lubricants from Dow Corning, their only product line. 
As customer needs changed SSI adapted, growing into the commercial waterproofing and glazing industry in the late 1970s. Customers are the lifeblood of every business and as our mission statement says, our goal is always to meet the needs of our customers and provide the highest quality products at competitive pricing. Our 50-year history cements our belief that customer respect and loyalty is to be earned each time they walk in the door. 
In the decades since SSI began, we've grown immensely – from a single branch to fourteen branches in six states and four owners to 90+ employees. Our small but mighty team serves a large niche in the commercial construction and highway industries and we take great pride in the impact SSI has and will continue to make in the field. 
Thanks to all that visit us here at Silicone Specialties, Inc.