Silicone Specialties, Inc.
Supplying Quality Material
for Over 50 Years
Founded in Tulsa, Oklahoma in 1969, Silicone Specialties Inc. started with four owners, selling silicone sealants and lubricants from one product line, Dow Corning. As the years went on, SSI grew into the commercial waterproofing and glazing industries, adapting with customer needs, and continuing to adapt to be where we are today with touchpoints in many industries. 
Our customers are the lifeblood of our business and as our mission statement says, our goal is to always meet the needs of our customers and provide the highest quality product at competitive pricing. We're proud to strive towards this mission each and every day at SSI.
SSI Highway Products
Scott Fowler and Eric Larson from the SSI Highway Sales team attended the Northeast Bridge Preservation Partnership (NEBPP) Conference in Burlington, VT in late 2019. Through breakout sessions, round table discussions and presentations, industry leaders from around the country were able to collaborate, learn, and network in a setting where all participants devote their careers to bridge preservation.
Representatives from local, regional and state Departments of Transportation (DOT), provincial transport agencies, industry supplies, consultants, American Association of State Highway and Transportation Officials (AASHTO) and academia were in attendance. While showcasing our Silspec bridge and highway products, our team had the opportunity to continue our expert knowledge which will directly impact the performance and quality of our future products.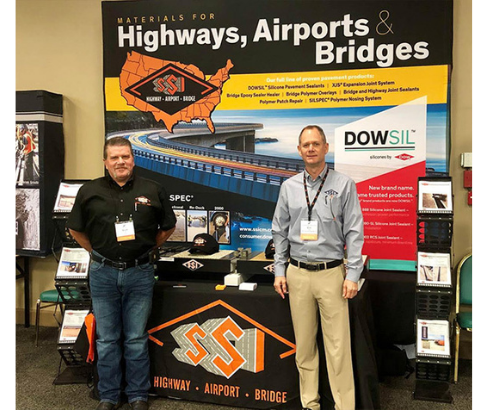 Manufacturers